Maybe you've heard of a VoIP SIP Trunk or VoIP SIP Trunking. Maybe an acquaintance of yours saves money by using a Switch Telecom VoIP SIP Trunk in his or her business. As a result, you'd like to know more. VoIP stands for Voice over Internet Protocol, or in more common terms telephone service over the Internet.
Because your business is already paying for the internet, you can now use our VoIP solution to make calls at a reduced cost.
A SIP Trunk is the VoIP equivalent of the traditional analogue, basic or primary rate telephony service. It's a multi-line service that you would use together with a Switch Telecom Hosted Switchboard or a VoIP PBX. You can also connect it to a traditional switchboard with a gateway device.
With an Unlimited VoIP SIP Trunk, you can choose between 4, 8 and 16 outbound channels (8, 16 and 32 inbound calls respectively) and get unlimited calling to South African local, national, and mobile numbers, plus a selection of popular international destinations.
If you select a usage-based option you can choose from a minimum of 4 up to 1000 channels.
A channel is the number of concurrent lines you can have linked to a number or numbers to allow for concurrent calls both incoming and outgoing. This means that the trunk is ideal for both small and large companies, even call centres.
Direct Dial Numbers and a SIP Trunk
You can choose between a SIP Trunk with just one number or one with multiple numbers. Multiple numbers linked to a trunk are called direct dial numbers.
Some of our clients give each employee a phone number that rings directly to their desktop or mobile phone. This allows callers to bypass the main business number. Some of our clients have more than one business number linked to their SIP trunk. We can provision 1 number up to a maximum of 10000 numbers on the trunk.
Moreover, you can upgrade the number of channels or add additional numbers to your SIP trunk, at any time, without interruption to your business.
What you need to get started:
A Switch Telecom Hosted Switchboard Solution or compatible VoIP switchboard/PBX; or compatible VoIP gateway (FXS or ISDN).
Plus a reliable internet connection.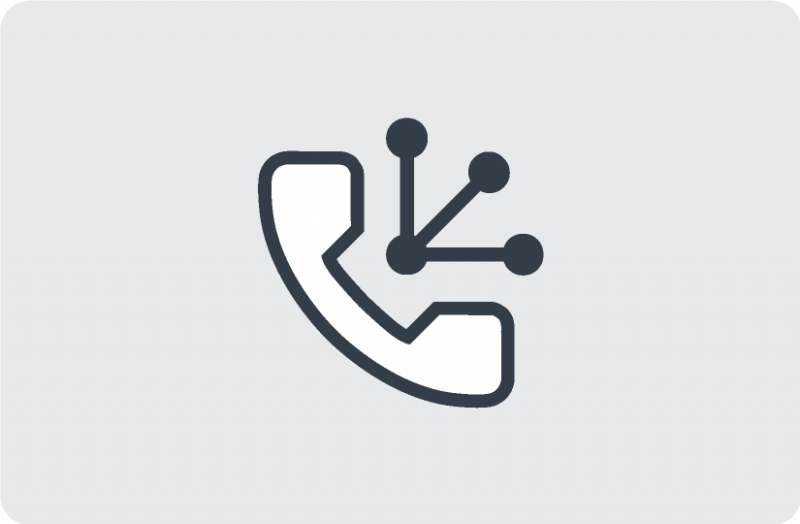 Monthly From:
for 4 channels per month
Installation Fee: FREE
Contract Term: Month-to-Month