VoIP matters to us…What matters to you?
One fact about modern life that can't be disputed is how busy everyone is. There are always more emails, more meetings, more places to be and more people to connect with. In general, we feel that we have to persevere to do more and be more both at work and at home.
At Switch Telecom, we realise that your time is a precious commodity. We also understand that you would prefer to spend your time on things that matter to you.
Designing, customising and maintaining VoIP communication solutions matter to us. We offer a wide range of cost-effective VoIP solutions that will keep you connected yet still afford you the luxury of time.
VoIP Solutions that will move you forward.
The high-pressure world we live in demands a lot; we need to be mobile, we have to be productive and we need to be efficient in order to get ahead. It's not surprising then that thousands of home, small business and large enterprise clients trust Switch Telecom as their VoIP provider. They know it's no longer just about cheap phone calls. It's about partnering with a VoIP provider who is helpful and in touch with their unique requirements. It's about depending on a reliable provider whose solutions enable them to manage and grow their businesses.
You too can trust Switch Telecom to help you find the best solution for your home, business or enterprise.
We don't believe in hidden costs and long-term contracts.
Our services are competitively priced, simply structured and clearly understandable.
Moreover, you can rely on us to support you after the service is up and running.
We provision and maintain our own network to the highest standards to ensure quality and reliability of service.
It's important to realise that we have a vested interest in providing you with the best possible service. As a result, you can stop wasting time worrying about your telecoms efficiency, effectiveness, and management. In other words, you can now spend more time focusing on what you do best.
Customise your connections
News and Updates
Switch Telecom's Flat Rate Calling packages (Unlimited VoIP) cost a fixed, affordable monthly fee - removing the expensive variable costs [...]
Cloud phone systems or hosted switchboards have emerged as a game-changer in the rapidly evolving business communications landscape. With the [...]
Switch Telecom is hiring PHP developers – here's why you should join the team. In today's uncertain times choosing [...]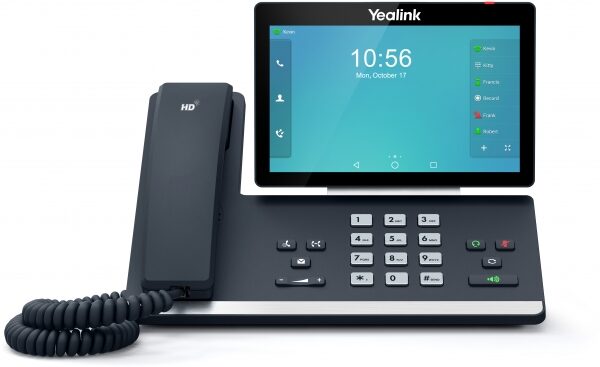 "I am so very impressed with this service and with your Company"
"In two words, just incredible! The product itself is brilliant and the service that comes with it is exceptional…"
"I would like to take the opportunity to commend you for the fantastic team that you have assembled. It is such a pleasure to interact with your team, be it sales, billing or technical. Everyone I have dealt with has been friendly, patient and extremely competent, no matter the problem."
"What a great company. You impress me over and over."
"You guys are really amazing. The service level is unfounded in most industries. Thank you!"
"Thank you Switch Telecom for incredible service!!!!!!!!!!!!"
"I have been in the IT industry for the past 25 years and I can honestly say I have never had a more pleasurable experience in going through a tech
transition."
"After a frustrating year with another provider. The move to Switch Telecom has been seamless. The staff attitude embodies the company ethos and call quality is 100% better than we had."
"I have only received exceptional customer service from Switch Telecom and I will continue telling people about your amazing organisation."
"You really know what customer service is all about."
'Thank you Switch Telecom for your swift and efficient service. Your solution was exactly what my business needs."
"The phone has arrived and is working perfectly. I really appreciate that my many questions were answered every time in a friendly manner, no matter who was answering the phone or responding to my email."